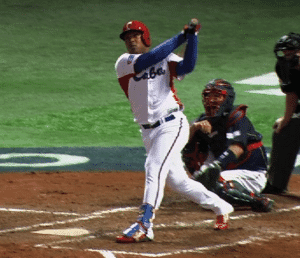 According to Bay Area resident Kion Kashefi, Pablo Sandoval is definitely not signing with the SF Giants. Rumor has it that the Giants like Yasmany Tomas at third base and prefer Sandoval in Boston (or somewhere, but not SF). While the jury is obviously still out on this one the rumor does have some teeth.
Tomas' agent Jay Alou is meeting with GM's in the Dominican Republic. Susan Slusser of the SF Gate believes the Giants are still in the running for Tomas. Peter Gammons confirms that Felipe Alou wants the Giants to sign Tomas at 3B.
The last two typically have good insight and are not just rumor mongers. Speaking of rumor mongering, how about Giancarlo Stanton, if the Marlins have another firesale, the Giants could use a good LF…just sayin'.